Asli Cazorla Milla
Wrapping Up a Wonderful Year of Giving and Receiving
It is my favorite time of the year, and I am sure for many of you is the same. When we write our new year resolutions, receive and give presents, eat as much as we can and regret on 1st of January, and more...It is also a great time of the year when we see the infinite amount of Lists prepared by hard-core content marketers. For this post, I decided to wrap up things that mattered to me in 2022.
1-Going back to the University of the People: I felt very sad when I had to stop being an Instructor at UoPeople back in 2018 due to full-time employment compromises. But I knew that whenever I got the chance, I would be back. And I did. From its mission to the people behind it, it is one of the best things in education and I am proud to be part of it.
2-Joining as Business Mentor to Oportunitas: As part of my "year of giving back" promises, I needed a place where I can contribute with my knowledge and do good to people who are in social and financial exclusion. That's when I met Oportunitas. A great organization where I could guide new entrepreneurs on their Marketing journey.
3-Completing EntreCompEdu Training Program: I have to evolve as an educator, always. Otherwise, I should not be doing this job. I had the opportunity to join this wonderful educational program of EntreCompEdu and meet with amazing educators, policymakers, and game-changers around the world. It was definitely one of the highlights of 2022.
4-Joining Cibervoluntarios as a Cyber volunteer: Without a single doubt, it was one of the best decisions I did in 2022. I am now part of an amazing foundation where I already delivered more than 15 technology training to different groups of interests: Seniors, people with disabilities, youth, migrants, women, and much more.
5- Obtaining Chartered Marketer status: Once I passed the exam, I did not believe it at first, honestly. But this was one of my to-do lists for a long time and I am lucky that I achieved this prestigious status this year.
6-Teaching at AICAD Business School, in Spanish: Joining AICAD was a challenge for me but I love challenges. Because it would be my first time teaching in Spanish to a group of brilliant Master's students. Glad that I took this chance and now I am confident that I can transmit my knowledge in Spanish, as well as in English too.
There are more things that I could list here, like excelling in my Zumba class and joining Ballet Fit for the first time. But that's more for my close circle, folks. I am so ever grateful for this year and can not wait to see what 2023 will bring!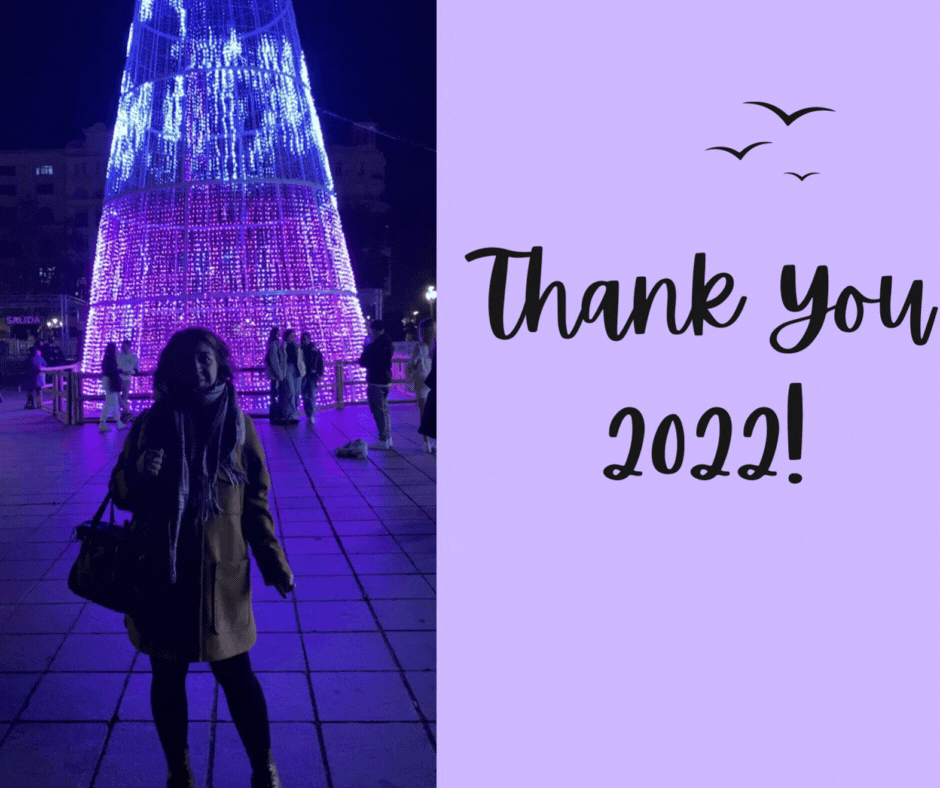 Happy Holidays!